Westchester Wildcats Basketball 2014
Our Mission
The Westchester Wildcats are devoted to setting a very high standard for AAU basketball. We are dedicated to the development of young student athletes, helping them to maximize their basketball potential, enhance and improve their skills, increase their knowledge of basketball and learn good sportsmanship.
Overall Goals:
Create an environment in which children and adults have fun playing and watching the game of basketball.

Teach and develop basketball skills and strategy for all players.
Model and teach competitiveness with an emphasis on good sportsmanship.
Promote increased self-esteem among all players.
Prepare players for the next level of competitive basketball to be played at the High School level.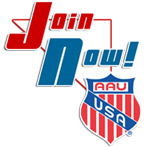 Wildcats "Drive To The Hoop" In Rockland County
April 16, 2014
The Westchester Wildcats (5th Grade Girls and two 7th Grade Boys Teams) stormed into Rockland County this past weekend to compete in the Rockland Rockets Drive to the Hoop Basketball Tournament. The Wildcats had a successful showing, going 10-2 overall in the tournament. Highlights included all three teams competing in the championship rounds. Two of our teams fell short of their mark by a margin of 4pts, while our newest 7th Grade Boys team coached by Niko Emanuilidis captured its first tournament championship.
Rockland Rockets - Drive to the Hoop I
April 12, 2014
Several of the Westchester Wildcats teams venture off into Rockland County to compete and test their mettle in the Drive to the Hoop Basketball Tournament hosted by the Rockland Rockets.